My 31st birthday was this past Wednesday, and boy was it a great one! I'm that person who LOVES their birthday. I love getting to feel special, just for one day. I spent the day getting love from friends and family over Facebook, phone calls, Instagram, tweets and texts. It was wonderful!
The day started off with 2 hours of pampering - a one hour massage followed by a one hour facial.
It.
Was.
GLORIOUS.
If you've never had a facial, you should do it.
Now.
Don't hesitate, just call and book.
Seriously.
Here's me all glowy and relaxed and sad to be leaving heaven...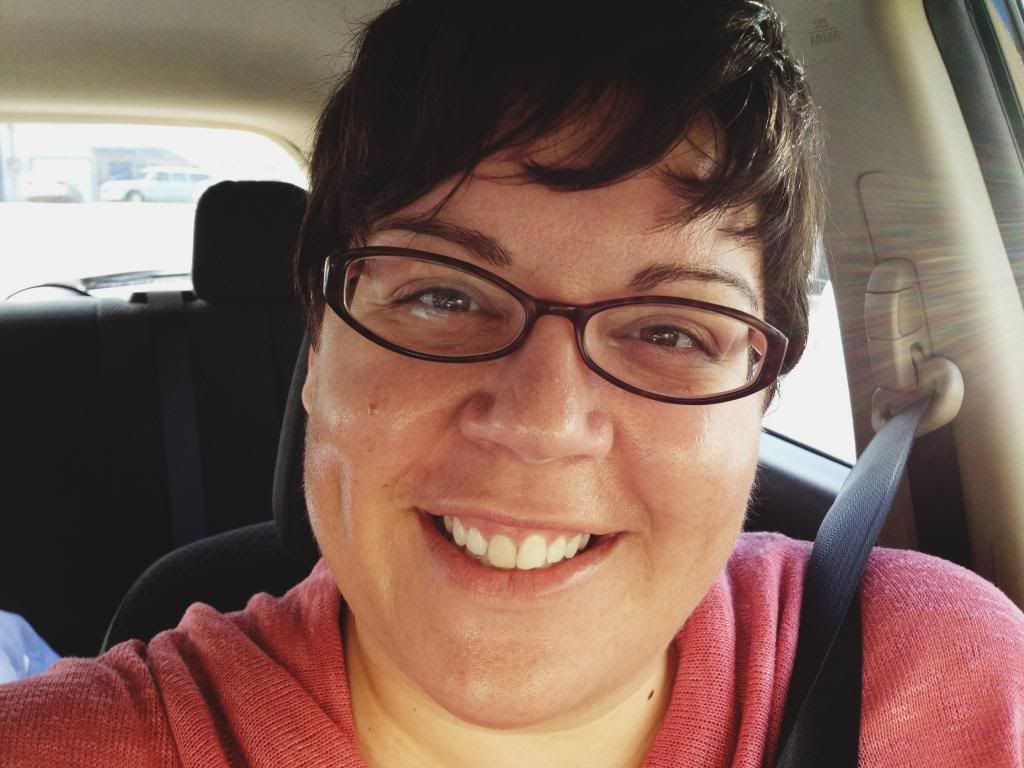 After my relaxing spa morning I headed up the road to my favorite coffeeshop, JoLa in Johns Landing, for some lunch and coffee while I worked on some
Motormouth Studios
stuff. I instagrammed a photo of my location, and next thing I knew this delicious and sweet treat was brought to me. The owner, Brad, had seen my photo, called the shop and had his barista bring it to me. Is that not the sweetest ever?! (oh, and it was delicious too!)
After some time at JoLa, I headed to get The Kid from school. He sweet talked me into going to Starbucks to get his homework done - it was a fabulous idea, and one I think we'll be repeating fairly often.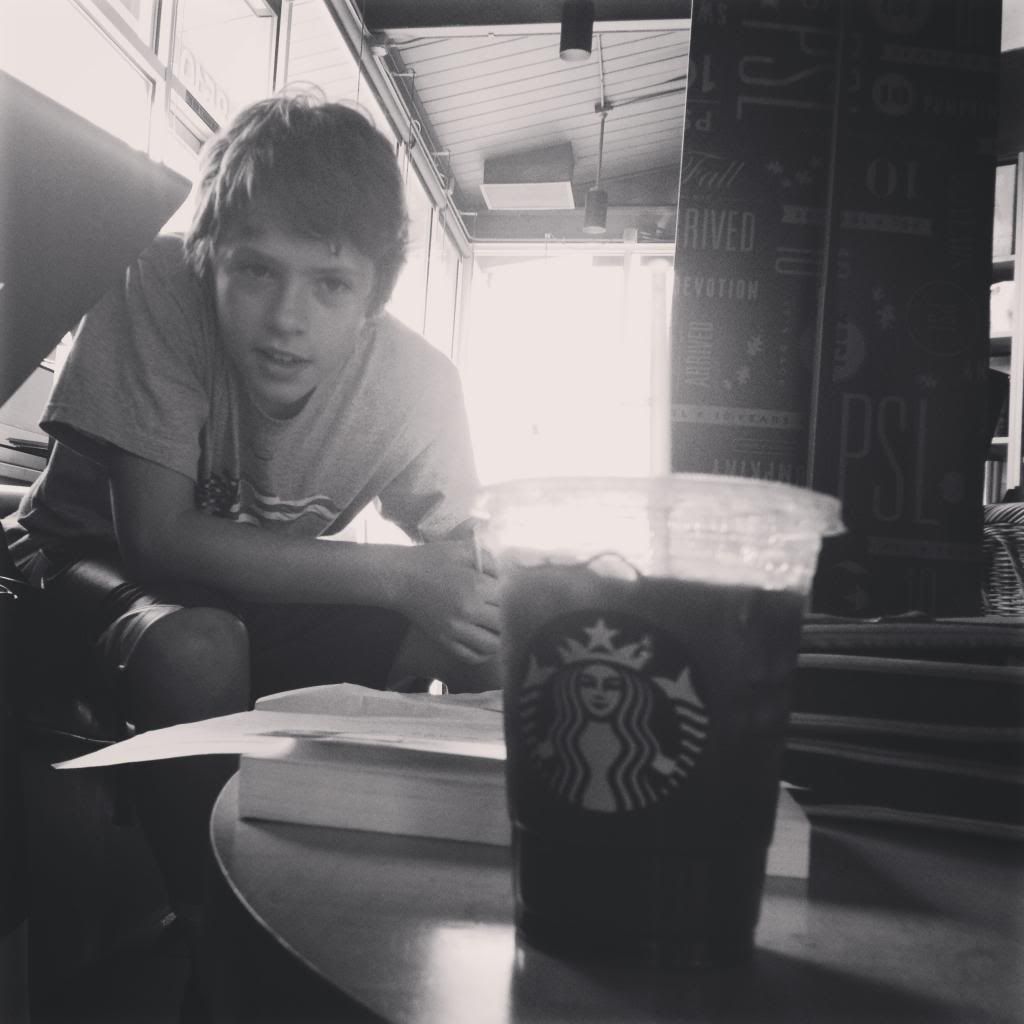 When I got home these beautiful flowers were waiting on my doorstep. Every year since I started kindergarten my dad has sent me a bouquet of flowers on my birthday. It's hands down the thing I look forward to the most each year. He followed it up with a text that read "you'll always be my baby girl." Aren't dads the best?!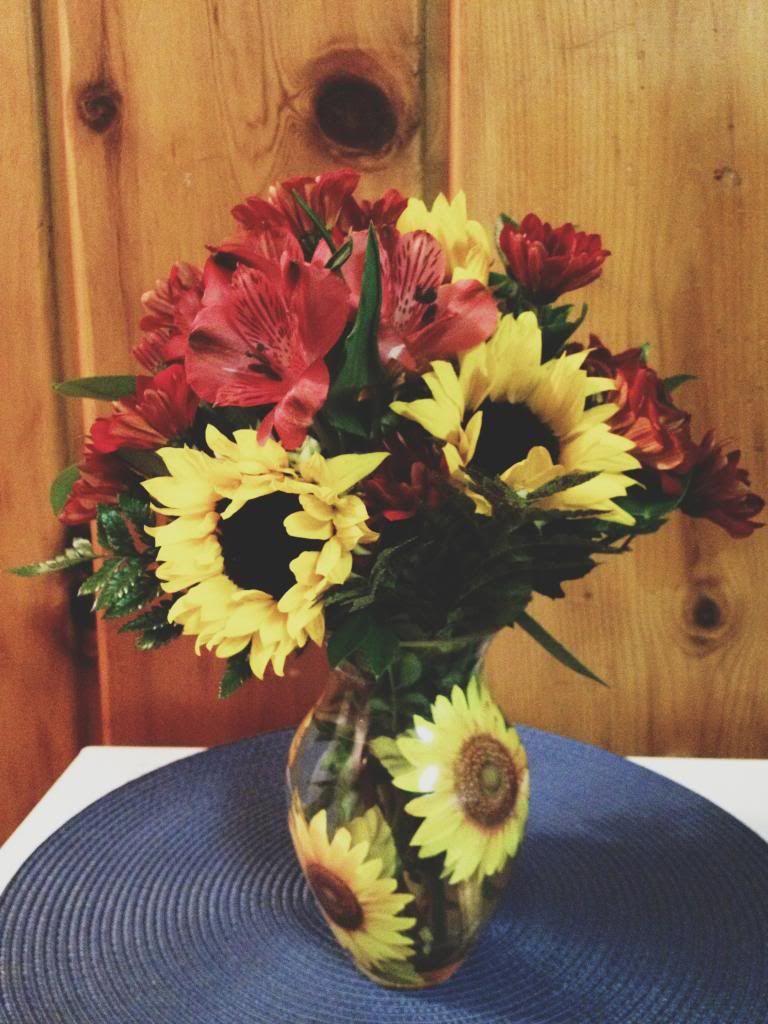 About a month ago I saw a groupon for a painting class in Sellwood and gave a shout out to some of my gals on Facebook to check it out. 6 of us ended up purchasing, and the only night we all had free to go happened to be my birthday! It seems to never work out that we're all free the same time, and it was extra special that I could use it as a way of celebrating with my friends!
Sadly Kayla got caught up at the last minute and couldn't make it. She was missed, but the rest of us had a great time!
Don't you just love our sexy smocks? ;)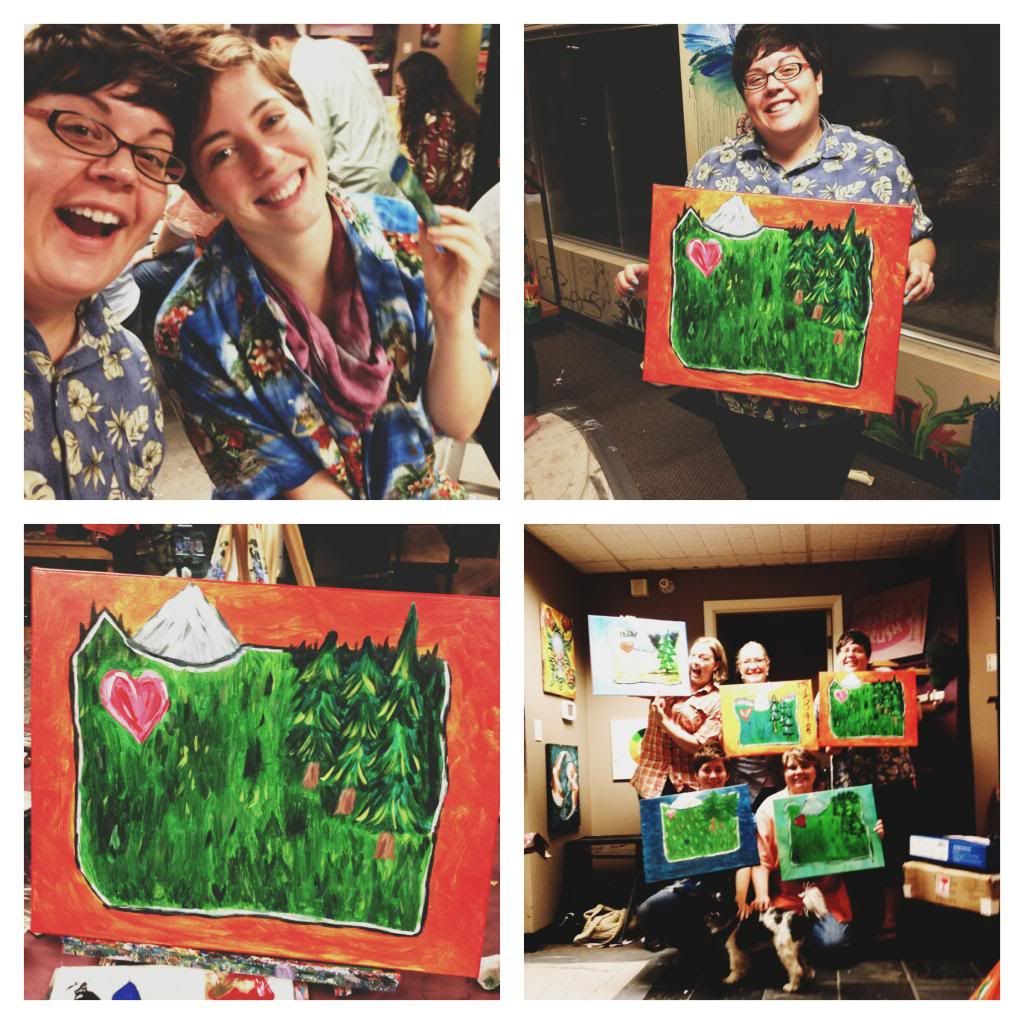 Here's my painting! I love it!
Do you love your birthday as much as I do? How do you usually celebrate?