So I've heard rumblings in the blogging world about these fun blogger "swap parties" that are happening all over. I was totally jealous when my Instagram and Feedly were full of fun reveals of the goodies my friends were receiving when joining in. So I put a call out on social media asking for a heads up because I wanted to join in on the fun! My friend Sarah at
Will Run For Pasta
sent me info on a monthly swap hosted by
The Lean Green Bean
called Foodie Penpals and I jumped on the chance to be a part of it!
After signing up I received a lovely email from Kara at
Domestic Endeavors
introducing herself as my penpal for the month. After we exchanged pleasantries and told each other a little about ourselves I went shopping and put together a fun little package showing off a little of the best Portland has to offer (starting with Moonstruck Chocolates of course!). I'll you check out her blog post about what I sent, but here's what showed up on my doorstep last week...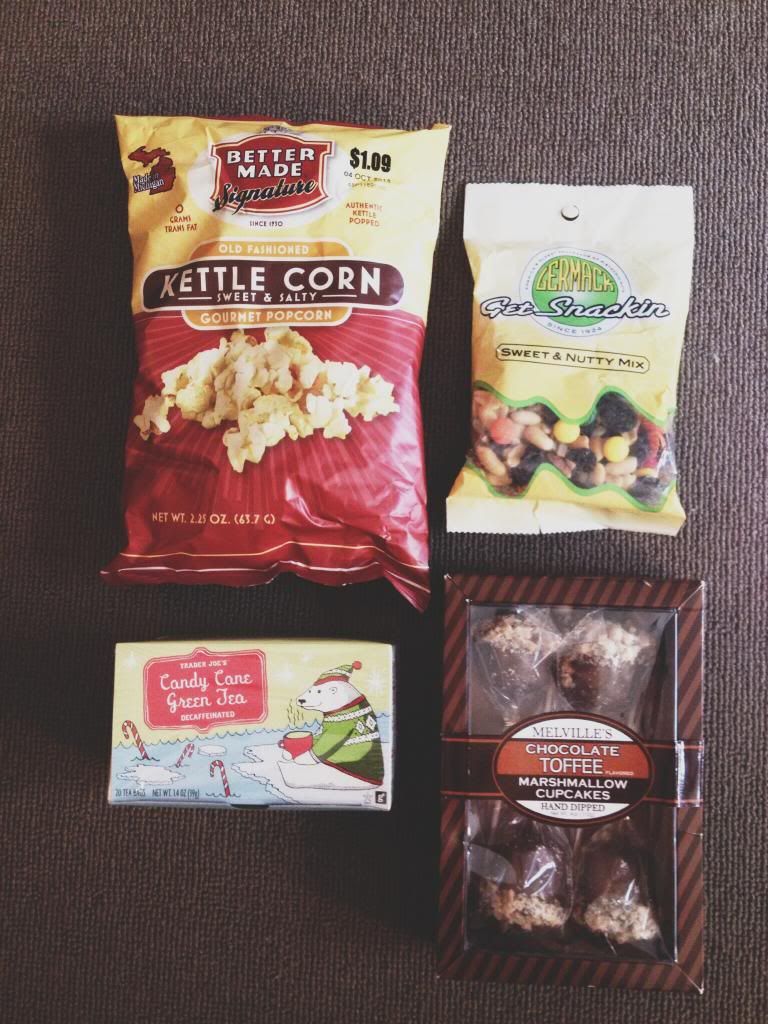 The Kettle Corn (holy yum!), Trail Mix and Marshmallows are made by companies that are local to her area, and the peppermint tea from TJ's is one of her favorites (and one of mine!) during the winter months. I've been savoring each of my treats, and already cozied up with a good book and a cup of mint tea on more than one evening.
I've already signed up to join in again next month and can't wait to "meet" my new penpal!