Oh my goodness life has been good lately! I've been so busy enjoying it that I didn't even realize I haven't been on here in a few weeks! So it's definitely time I add some pictures of the past few weeks' adventures.
I found out I was going to have Veteran's Day off from work making it a 3 day weekend and I decided that it would be a good time to drive to Idaho and surprise my family. My niece's bday was on the 8th, and my family would be having a get-together on Saturday the 9th for her. I could easily make it that evening and have all day Sunday with them before heading back Monday morning. My aunt who lives in Longview was free for the weekend to join me, and we discovered that my cousin and her baby girl who live in the Tri Cities was free too.
Girls Road Trip!
My Aunt Janet, Cousin Jill and her baby Emerson and Me all ready to roll!
Pit stop for a diaper change, refuel and baby cheek snuggle!
Once in Idaho I was completely unlike myself and only took pictures at two moments. Early Sunday morning I captured these treasures with my niece (who's FIVE now! OMG)
and on the trip home snagged a pic of the state capitol building.
Is it weird that I miss this building?
After returning to Portland I lost myself in the work week, looking forward to my sister in law and niece visiting me the following weekend! That's right, just 4 days and I'd be seeing that little munchkin again!
They made it to town just as I was finishing up work, and we enjoyed dinner and drinks downtown. Saturday morning we woke up and headed to the coast. Joie wasn't very excited about it at first, she insisted that going to the beach meant an encounter with sharks, but after a little time on the sand she warmed up (literally - because it was freezing at first) to it.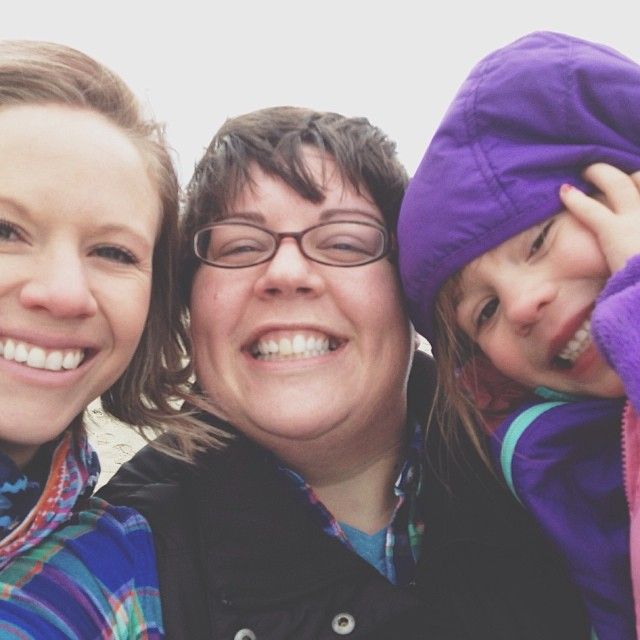 All three of us, happy as clams.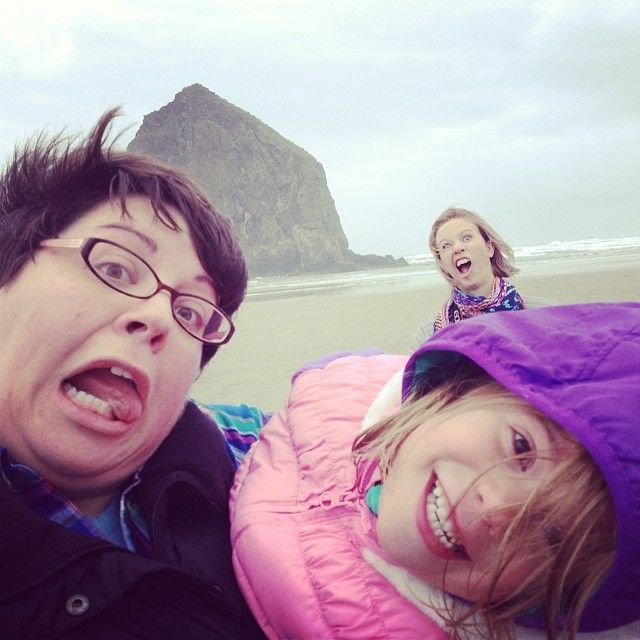 My sister in law pulled off the best photobomb ever ;)
We thoroughly enjoyed all the coast had to offer. The next day we got up, enjoyed coffee and hot chocolate and hiked Multnomah Falls.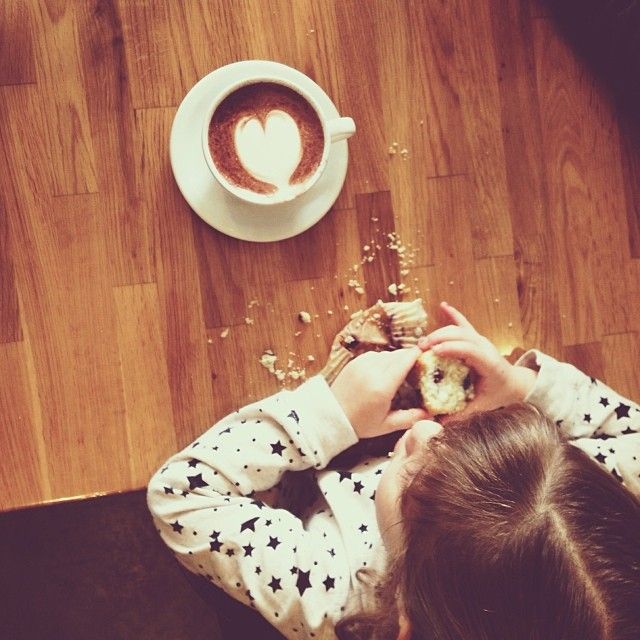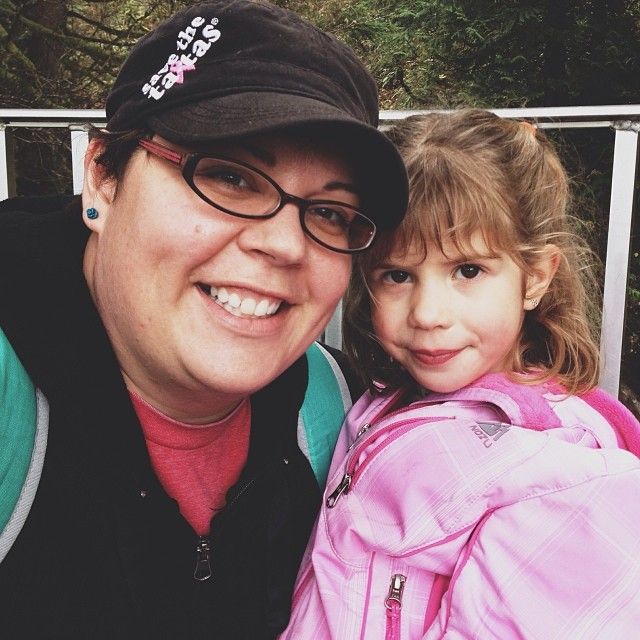 The past few weeks have been full of family and FUN! This next week is Thanksgiving and I'll be traveling to the Tri Cities along with the rest of my family for a few days of more family fun. It's guaranteed to be a great time, and I'm so looking forward to it!
Has anything great happened for you the past couple of weeks?
Will you be traveling for the Thanksgiving holiday?