It's been a LONG time since I've recapped my months with
Instagram
photos! In an effort to document my 31st year better, I'm going to start including these little recaps again. It's always fun to look back on the month and see what's happened in my daily life through these little square photos. I've also been considering offering a linky party once a month, so I may just have to combine the two!
Stay tuned ;)
Without further ado, here's my September 2013 in an Instagram...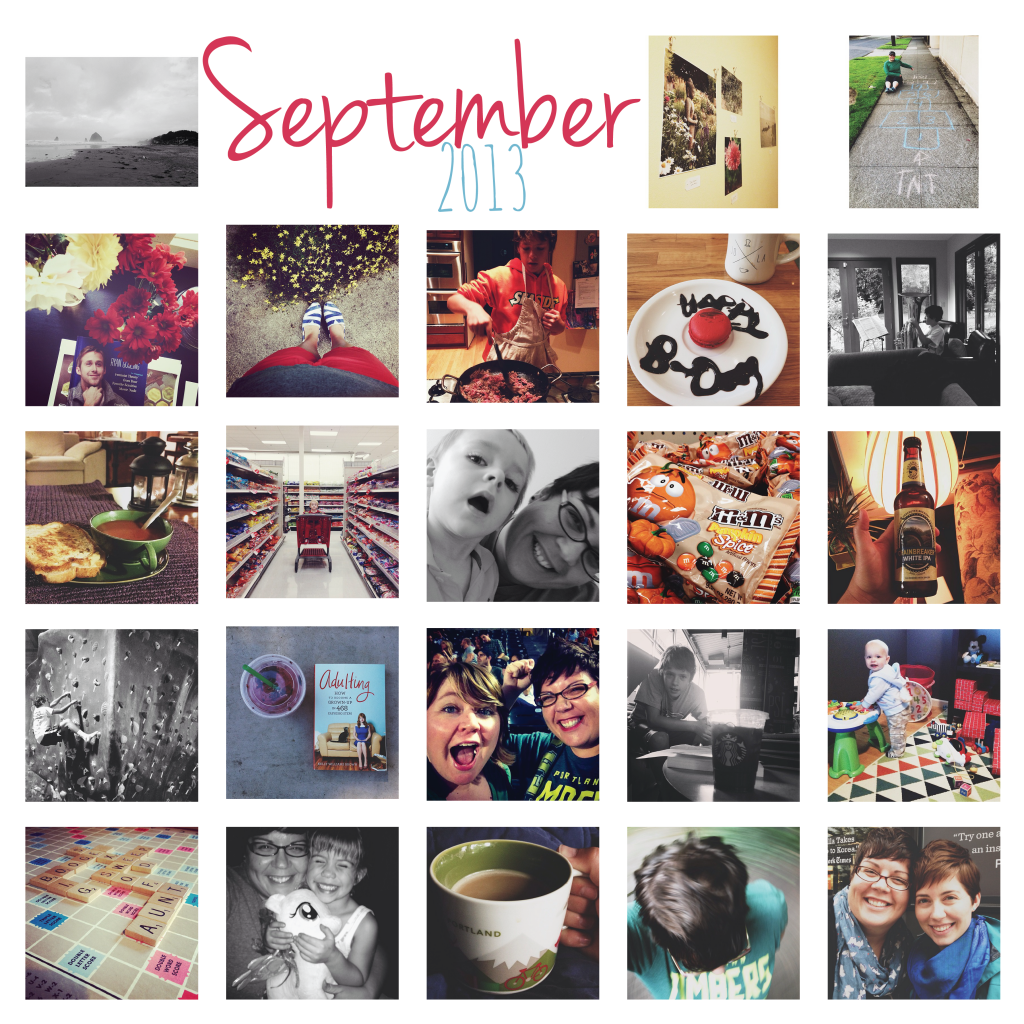 Coffee || Friendship || Birthday Celebrations || Dancing
Timbers || Camping || New Adventures || Fall
Growing Up || Pumpkin All The Things
Running || Fundraising || Climbing || Flowers Everywhere
How was your September? Cheers to a great October ahead!