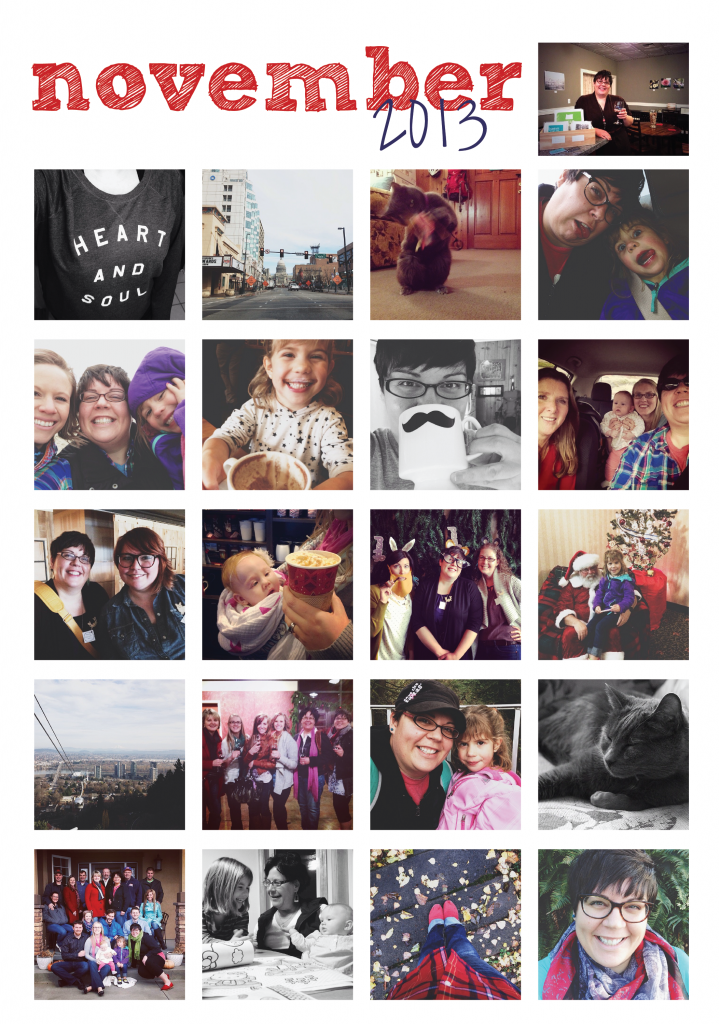 How is it December already?!
I mean seriously.
November was an event filled month! It started off with my first ever art show (a month-long gallery even!) and ended surrounded by family for the Thanksgiving holiday!
Here's some of the highlights:
My art show in Newberg
Girls Road Trip to surprise my family over my niece's bday weekend
Danielle and Joie visiting Portland
New glasses
Spending 4 days with my whole family over Thanksgiving
Finding out the family is growing!
Did you see family over the holiday? How was your November?
Here's to a great December!