So every year in the past I have HATED Halloween and not looked forward to it coming, but have looked forward to it being over. But not this year. This year I had kids to take Trick-or-Treating! Melisa had to work that night, so we took the boys out early, and then I babysat while she dressed up and went to work. I had such a good time. The boys were pumpkins and super cute of course! We started out at their uncle Rick's (my best friend Richard) house and then headed downtown to hit the big houses in the North End. There were so many kids! It was a good time though. I can't wait to have my own kids to take Trick-or-Treating someday.
Trick-or-Trick Uncle Rick!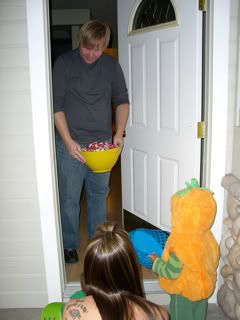 Tai was so excited for candy!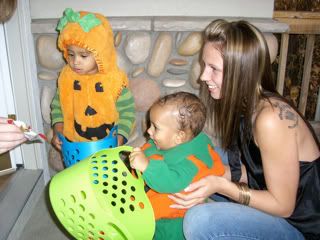 The whole gang (minus me)- my friend Saira and her boyfriend Mike came with us too.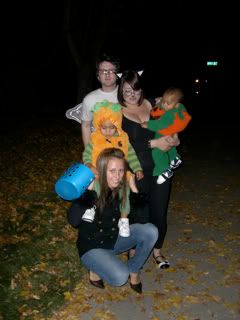 Melisa and her beautiful pumpkins... I mean boys :)