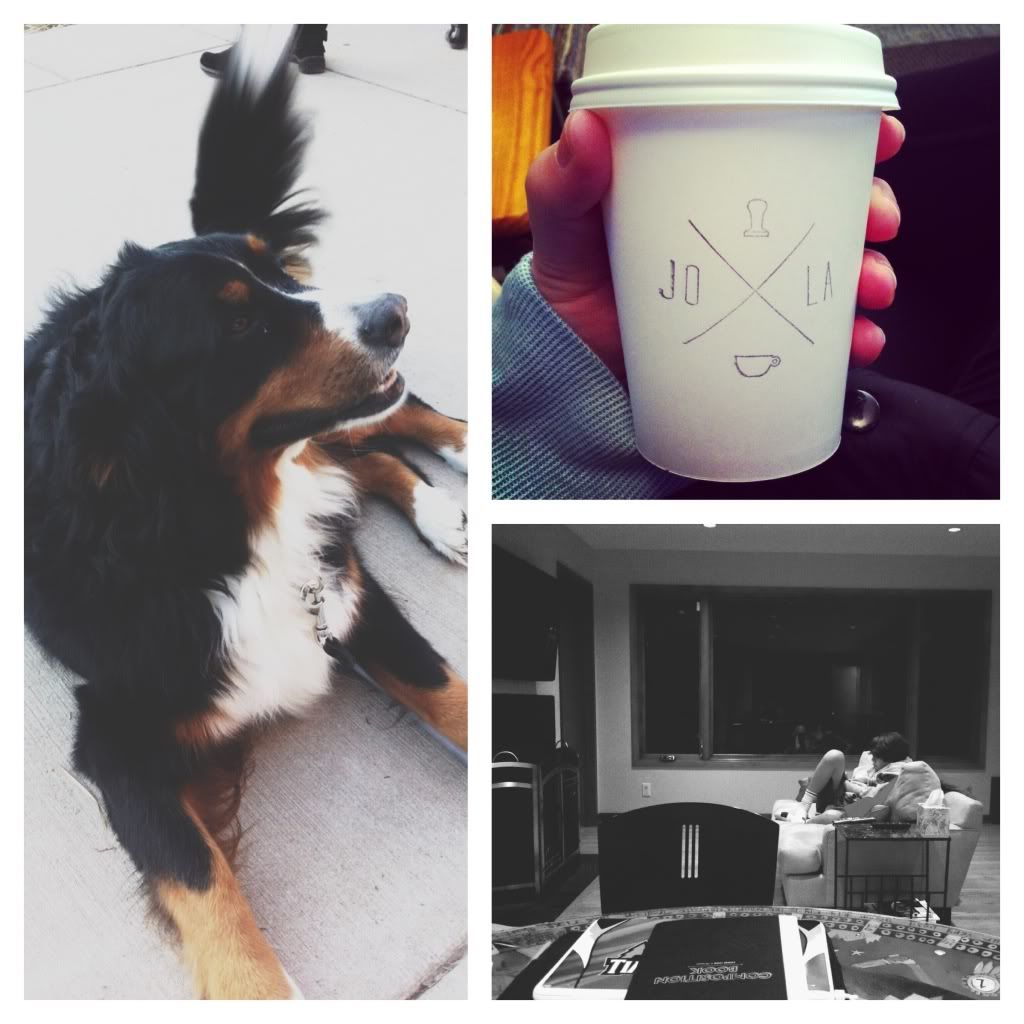 Snuggled with the sweetest dog ever, and I officially want one. I've toyed with the idea of getting a dog for a few years now, but gotten more serious in my planning lately. The apartment I'm in now doesn't allow pets, so this would mean moving... again. But I like change, and truly enjoy moving, so that's not a problem for me. Now I get the fun of looking at different neighborhoods and locations and deciding which area is right for me. I'm seriously entertaining the idea of roommates again too... ask me how I feel about that next week though.
Made a quick run to my new favorite coffeehouse while The Kid had his tuba lessons. It's conveniently located just 4 blocks from where his instructor lives, so it was a lovely way to spend the afternoon.
The Kid has now decided he is a teenager and therefore runs on his own timeline. As gently and lovingly as possible I am making him aware of his attitude and keeping him running on the most efficient timeline. Today he decided that ignoring me was his way of telling me he didn't want to start on his homework. I gently reminded him that ignoring me was a lack of respect and therefore he no longer had a say in how his time looked. Worked like a charm. He hopped up and started in. I love this kid.